Rooted in the Region, 2022
Rooted in the Region, Agriculture and the Arts in Southwestern Ontario
Sunday 18 September 2022, 2-5pm
Blyth Festival Theatre's Harvest Stage

Rooted in the Region: Agriculture and the Arts in Southwestern Ontario
, a celebration of art and agriculture highlighting Indigenous, settler and migrant worker voices, combines conversations among farmers and artists with a meal and live music, taking place at the Blyth Festival Theatre's fully accessible outdoor Harvest Stage. The Blyth Festival, located in a small farming community between Lake Huron and London, Ontario, has great historical relevance to the arts and agriculture, as the site of the germinal community-based theatre production "The Farm Show," which celebrated its 50th anniversary in 2022.

Rooted in the Region
began with appetizers sourced from local seasonal ingredients, catered by Chef Charles Catchpole (Anishnaabe, Couchiching First Nation) of Charger Foods and Gitigaanes microfarm. We highlight the importance of corn—in Southwestern Ontario and across the hemisphere—with a corn roast by London-based artist and gardener Ron Benner whose long-standing interdisciplinary art practice focuses on the politics of food cultures and foodways across the Americas. While eating, we enjoyed live music by the Farms Music Band Association from Leamington, ON, a band formed by temporary farm workers and community members who blend their musical talents to play and share their Latin music and culture. Throughout the event, there were presentations by artists including Anahí González, Laura Rojas and Camila Salcedo, and products available for purchase from local farms and food initiatives, including Café Justicia, Meeting Place Organic Farm, Firmly Rooted Organic Farm, and more.
Curated by Amanda White and Zoë Heyn-Jones, print designs by Laura Rojas and Camila Salcedo, photos by Anahí González. Rooted in the Region was an initiative of the
Creative Food Research Collaboratory
, based at the Centre for Sustainable Curating in the Department of Visual Arts at Western University.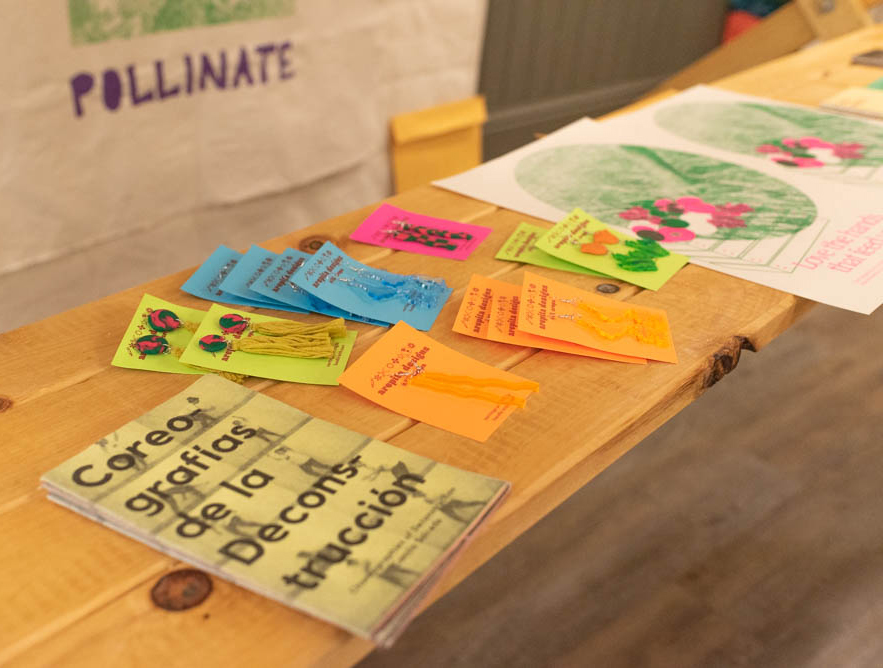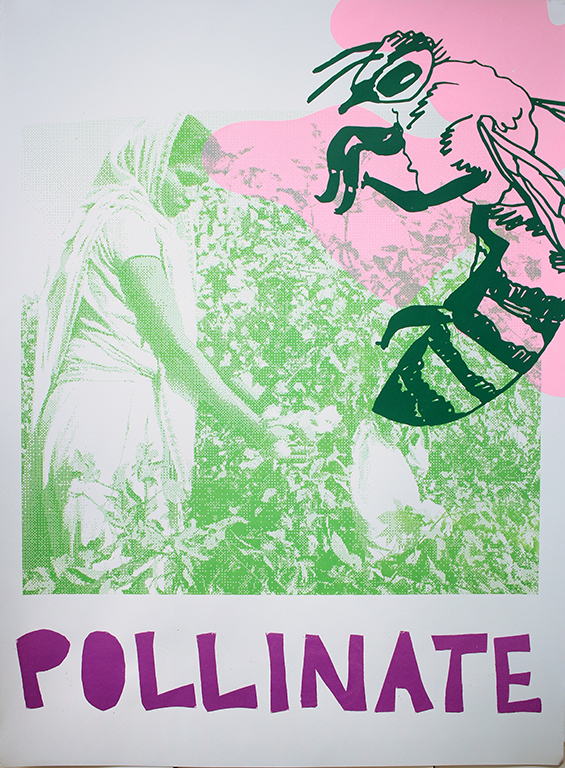 24–09–2024