Publications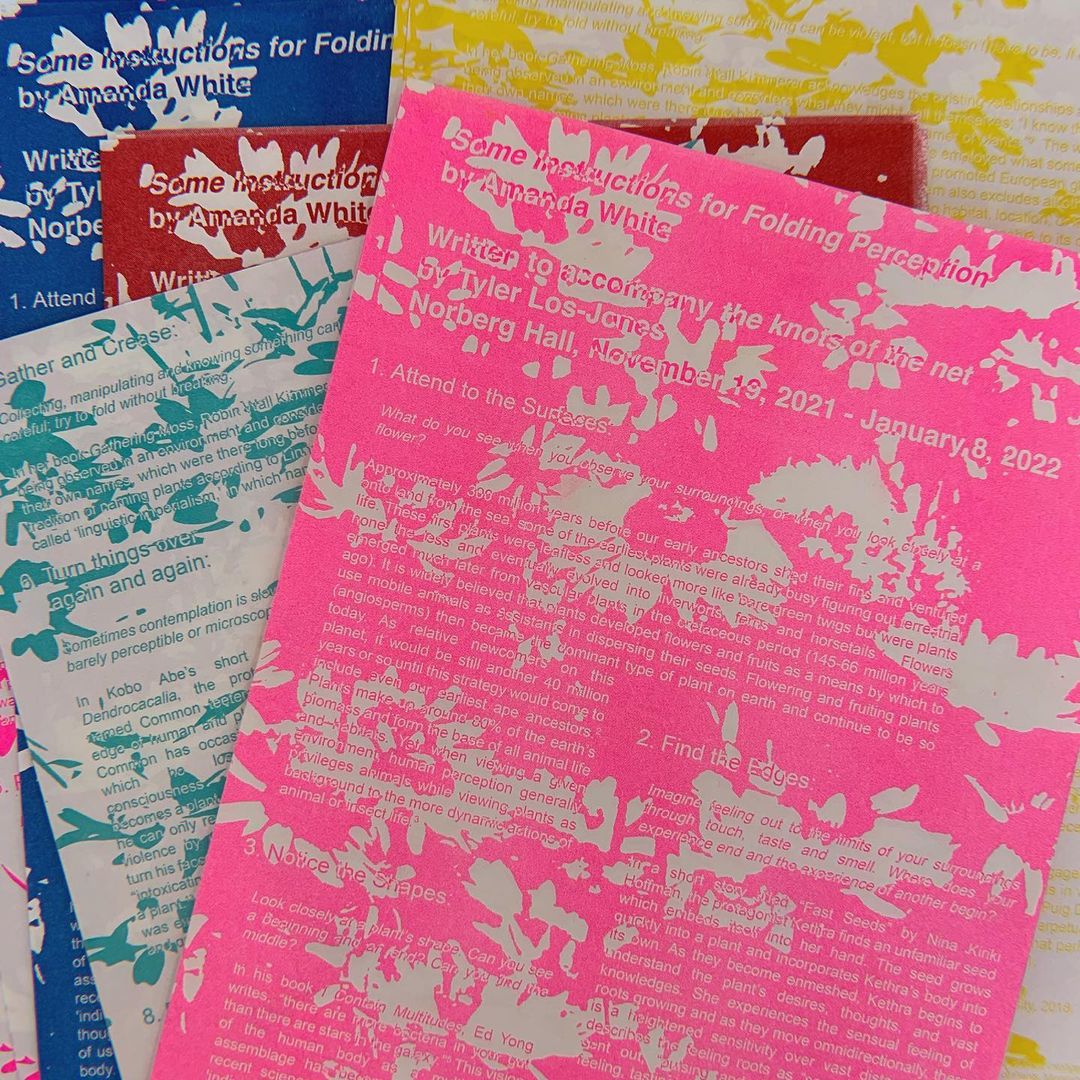 Book Chapters:
"(Un)Welcome Plants", in
Artwork for Jellyfish
, Eds. Ted Hiebert and Amanda Boetzkes, Noxious Sector Press, 2022
"Plant radio for Plants", in
Why Look at Plants? the Botanical Emergence in Contemporary Art,
by Giovanni Aloi. Brill, 2019
"
Notes from the Deep Earth Treatment Centre"
in
Naturally Post-Natural: Jennifer Willet, ed. by Ted Heibert. Noxious Sector Press, 2018

"Sharing food Sharing Knowledge; food and agriculture in contemporary art practices" in
Perma/Culture: Imagining Alternatives in an Age of Crisis,
Edited by Molly Wallace and David Corruthers, Rutledge Environmental Humanities 2017
---
Artists Publications/ Projects:

Roots, Leaves, Stems and Blooms
,
Dandelion zine and cookbook, 2020
"Two recipes"
, The Artists Cookbook, Edited by Carrie Perrault. 2019

The Call of the Wild
, 're-writing the wild' re-edited book series, work in Progess, 2019-
Talking Plant PhD Thesis, Cultural Studies, Queen's University, 2018. https://qspace.library.queensu.ca/handle/1974/25858

"What's Invisible About a Plant?" Parkhive Collective Research,
Co-edited broadsheets with Teresa Carlesimo and Michael DiRisio, Vol. 1-5, 2015 (artists publication)
Random Seeds artists book, in collaboration with Matthew Knapik (self-published) Banff Centre, 2015

Wild Edibles Guide to Downtown Windsor developed in collaboration with Rashel Tremblay, Text and Illustrations, Neighborhood Spaces Residency (artists publication) 2014

Articles:
"Field Guide" with Brad Isaacs, Public 64:
Beyond Unsettling: methodologies for decolonizing futures,
Eds. Leah Decter and Carla Taunton, Winter 2022
"A Field Guide to Monster Plants", Blackflash Magazine, 2022
French, Elysia, "Vegetal Entanglements" interview- feature in
Antennae-The Journal of Nature in Visual Culture.
2020
"Where Do Animals Live in our Subconscious?"
Antennae - The Journal of Nature in Visual Culture,
Issue 40, summer 2017
"Engaging Vegetable Others" esse art + opinions, issue # 87, Spring/Summer 2016
"Need a Green Friend?"
Neighborhood Spaces Publication
, Arts Council Windsor and Region with Neighborhood Spaces. Windsor, ON 2015
"Tracking the Eastern Elk"
Text and Artists Project,
Art Windsor
, Vacancy Issue. Winter, 2015
---
Recent Exhibiton Texts:

"Some Instructions for Folding Perception"
,
Written to accompany
the knots of the net
, Tyler Los Jones, Norberg Hall Gallery, Calgary. 2021
"Do Roses Dream of Freedom?" Written to accompany Waard Ward's floristry project, as part of the exhibition
Public Space
, Visual Arts Centre of Clarington. 2021.