Welcome Plants
2019 -
Textile works, wool and plant fibres on cotton cloth. These 'welcome mat' handmade hooked rugs depicting common wild plants, particularly those often viewed in conflicted ways by humans.

24–09–2024

A Breathing Room
2017-2019
A Breathing Room is a living installation, housing the correct number of plants (Approx 300) necessary for one person to breathe symbiotically with plant life. The architectural component of A Breathing Room was designed in collaboration with Calgary-based architect Matt Knapik in 2015
Publications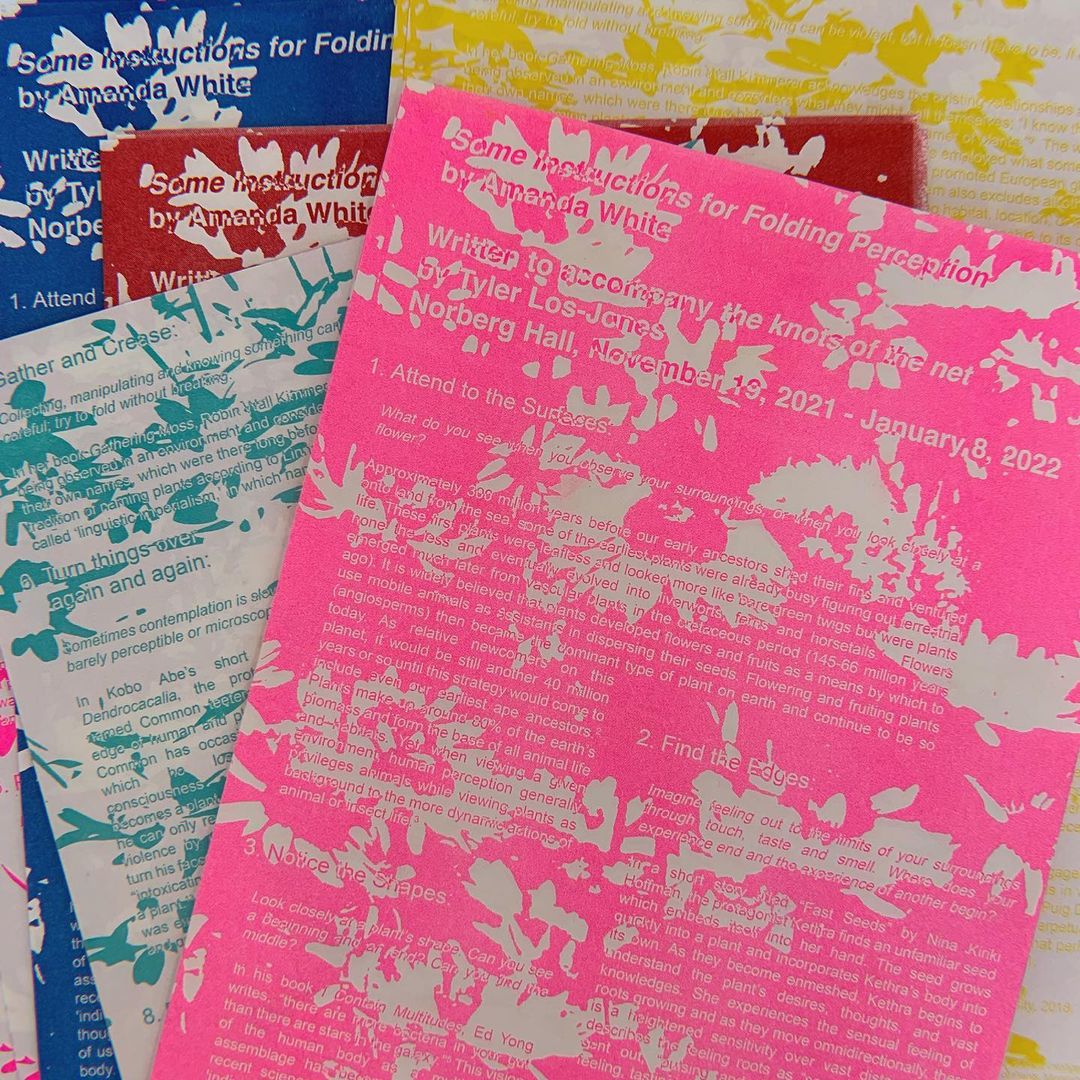 Book Chapters:
"(Un)Welcome Plants", in
Artwork for Jellyfish
, Eds. Ted Hiebert and Amanda Boetzkes, Noxious Sector Press, 2022
"Plant radio for Plants", in
Why Look at Plants? the Botanical Emergence in Contemporary Art,
by Giovanni Aloi. Brill, 2019
"
Notes from the Deep Earth Treatment Centre"
in
Naturally Post-Natural: Jennifer Willet, ed. by Ted Heibert. Noxious Sector Press, 2018

"Sharing food Sharing Knowledge; food and agriculture in contemporary art practices" in
Perma/Culture: Imagining Alternatives in an Age of Crisis,
Edited by Molly Wallace and David Corruthers, Rutledge Environmental Humanities 2017
---
Artists Publications/ Projects:

Roots, Leaves, Stems and Blooms
,
Dandelion zine and cookbook, 2020
"Two recipes"
, The Artists Cookbook, Edited by Carrie Perrault. 2019

The Call of the Wild
, 're-writing the wild' re-edited book series, work in Progess, 2019-
Talking Plant PhD Thesis, Cultural Studies, Queen's University, 2018. https://qspace.library.queensu.ca/handle/1974/25858

"What's Invisible About a Plant?" Parkhive Collective Research,
Co-edited broadsheets with Teresa Carlesimo and Michael DiRisio, Vol. 1-5, 2015 (artists publication)
Random Seeds artists book, in collaboration with Matthew Knapik (self-published) Banff Centre, 2015

Wild Edibles Guide to Downtown Windsor developed in collaboration with Rashel Tremblay, Text and Illustrations, Neighborhood Spaces Residency (artists publication) 2014

Articles:
"Field Guide" with Brad Isaacs, Public 64:
Beyond Unsettling: methodologies for decolonizing futures,
Eds. Leah Decter and Carla Taunton, Winter 2022
"A Field Guide to Monster Plants", Blackflash Magazine, 2022
French, Elysia, "Vegetal Entanglements" interview- feature in
Antennae-The Journal of Nature in Visual Culture.
2020
"Where Do Animals Live in our Subconscious?"
Antennae - The Journal of Nature in Visual Culture,
Issue 40, summer 2017
"Engaging Vegetable Others" esse art + opinions, issue # 87, Spring/Summer 2016
"Need a Green Friend?"
Neighborhood Spaces Publication
, Arts Council Windsor and Region with Neighborhood Spaces. Windsor, ON 2015
"Tracking the Eastern Elk"
Text and Artists Project,
Art Windsor
, Vacancy Issue. Winter, 2015
---
Recent Exhibiton Texts:

"Some Instructions for Folding Perception"
,
Written to accompany
the knots of the net
, Tyler Los Jones, Norberg Hall Gallery, Calgary. 2021
"Do Roses Dream of Freedom?" Written to accompany Waard Ward's floristry project, as part of the exhibition
Public Space
, Visual Arts Centre of Clarington. 2021.
Rewriting the Wild
this projectexists as objects and events- reading groups or book clubs. The work evisits well known novels that feature 'man-vs-nature' conflict narratives, editing the gender of the protagonists. To date this project includes The Old Man and the Sea (The Old Woman and the Sea), and The Call of the Wild, with two more in progress. The Call of the Wild Was printed and sent out to 25 participants for review, to gather responses to the project and the new story. With designer Tetyana Herych (of Furrrawn Press) the beeks are being designed as a series, starting with The Old Woman and the Sea.
This artistic experiment is concerned with generating discussion and debate; will this slight but important shift change the story's human-nature narrative in interesting ways? Will it generate new themes, metaphors, and meanings?

24–09–2024

Movement Compositions
2017
The cyanotype prints that comprise Movement Compositions are presented as four different maps, each a specific collection of ten figures of plant movement from The 1886 book The Power of Movement in Plants by Charles Darwin. The figures are recontextualized within a community of plants as one might imagine them together in a garden or in the wild:
Movement Composition for Ten Flowers; Movement Composition for a Vegetable Garden; Movement Composition for a Forest; and Movement Composition for Ten Cabbages