Soil Work

A series of Projects with Alana Bartol as The Deep Earth Treatment Centre (DETC) from 2014-2017, exploring relationships between humans and soil through projects, interactions and interventions .

More about DETC:


---

The Soil is Teeming With Life, 2015

5min Animation with Alana Bartol:
Some soil microbe drawings to be animated, pen and ink on paper, 2015
---

Meditation On Soil

Students were led through a meditation on soil. Pillows filled with soil were provided for participants to sit on. The meditation reflected on the living components of soil, while exploring our psychological associations with dirt.


---
The Dream Experiment at The Banff Centre, 2015
We collected soil from three significant sites in Banff, Alberta. Over the course of a week, participants in this "experiment" were asked to place a test tube filled with soil under their pillow and record their dreams. Drawings, notes and other thoughts were recorded in notebooks that were shared in a night of readings. Participants can remain anonymous. This work investigates whether soil and place are connected to dreaming.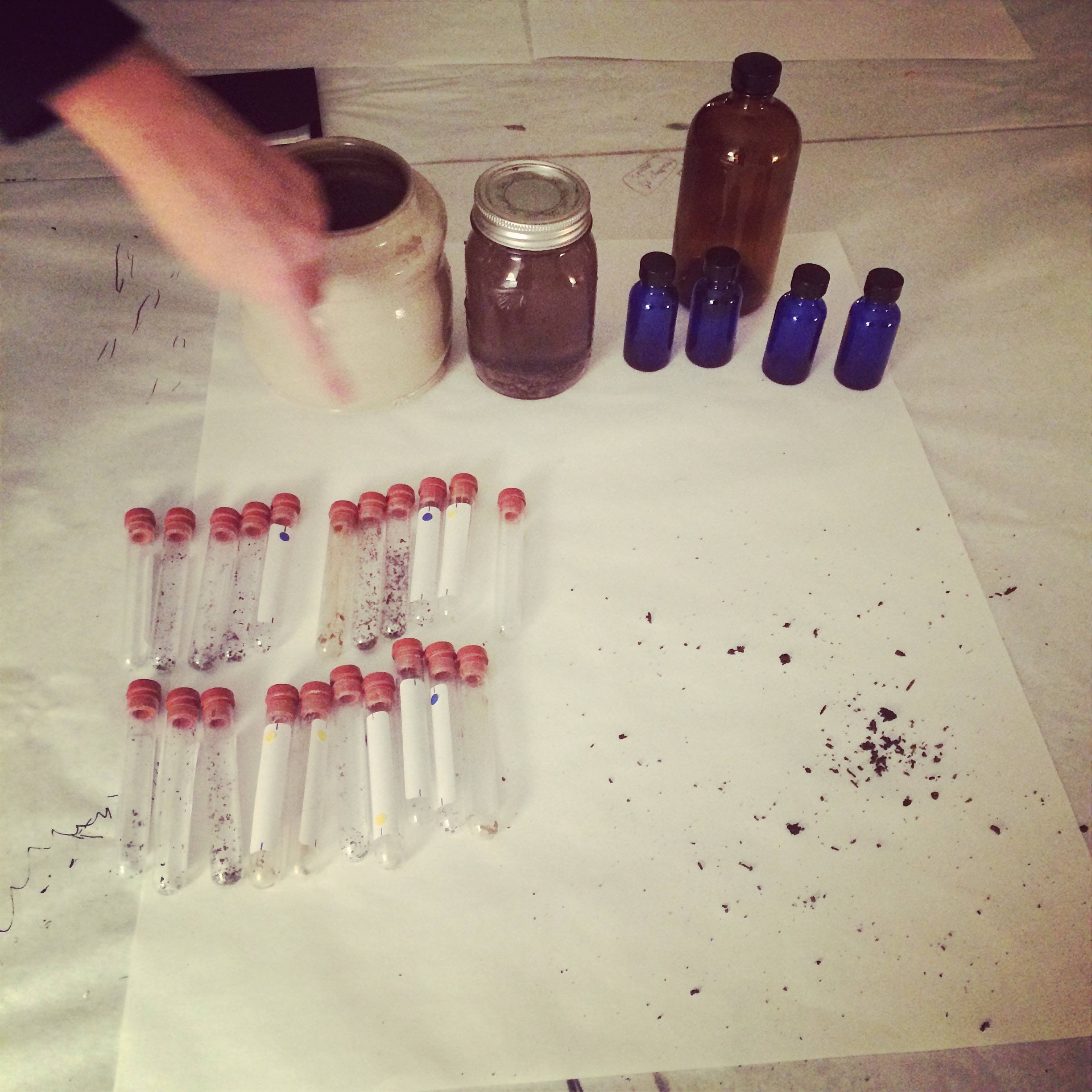 ---
Life in the Soil 2017

Event Website: https://lifeinthesoil2017.wordpress.com

Life in the Soil was a 3-day interdisciplinary event, presented by The Deep Earth Treatment Centre (DETC) Amanda White and Alana Bartol in collaboration with Jennifer Willet and the Incubator Lab . The event aimed to encourage public engagement and cross-disciplinary dialogue through talks, workshops, and participatory artworks towards deepening our relationship with and understanding of the complexity of living soil and its importance to all life on earth.